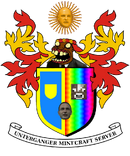 Welcome to the UMS Wiki!


This is a wiki where Untergangers of the Downfall Parodies fame build and talk about Minecraft stuff!
We are an offshoot of the Hitler Parody Wiki and are here to document our Minecraft creations, from buildings and redstone to monuments, infrastructure and towns!

704 stack of porkshops and 204 bomohs since 17 March 2014.

Ad blocker interference detected!
Wikia is a free-to-use site that makes money from advertising. We have a modified experience for viewers using ad blockers

Wikia is not accessible if you've made further modifications. Remove the custom ad blocker rule(s) and the page will load as expected.